Accommodation Booking for PDP 2013
The official online accommodation booking site for PDP 2013 21st Euromicro International Conference on Parallel, Distributed, and Network-Based Processing is available online.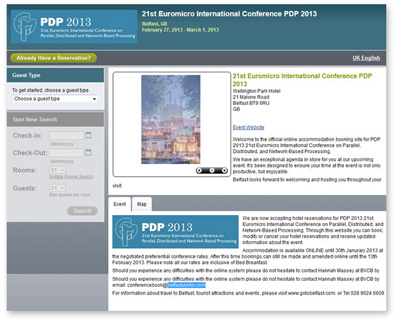 Accommodation is available online until 30th Janurary 2013 at the negotiated preferential conference rates. After this time bookings can still be made and amended online until the 13th February 2013. Please note all our rates are inclusive of Bed Breakfast.
The online booking site is kindly provided by Belfast Visitor & Convention Bureau