Keynote Speakers
Prof. Kevin Hammond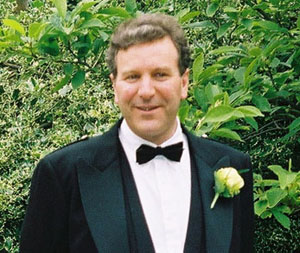 Kevin Hammond is a (full) professor of Computer Science at St Andrews University and an honorary (full) professor at Heriot-Watt University. He obtained his PhD in parallel functional programming in 1989 from the University of East Anglia, Norwich. Since then he has worked extensively in the field of parallel functional programming, including as a member of the international Haskell committee, where he worked on the Haskell 98 standard and developed the first parallel Haskell implementations. He has also worked extensively on issues of cost modelling, analysis and real-time systems, including the functional real-time language, Hume. In total, he has published over 100 books, book chapters and research papers.
He is active in the FP7 project Advance (Asynchronous and Dynamic Virtualisation through performance ANalysis to support Concurrency Engineering), where he leads the St Andrews effort, and coordinates the FP7 project ParaPhrase (Parallel Patterns for Heterogeneous Multicore Systems).
Personal Web Page:Prof. Kevin Hammond

Dr. Alessandro Curioni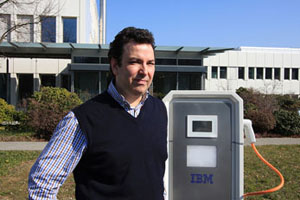 Dr. Alessandro Curioni received his undergraduate degree in Theoretical Chemistry and his Ph.D. in Computational Material Science from Scuola Normale Superiore, Pisa, Italy.He joined IBM Research - Zurich in 1998 as a Research Staff Member of the Computational Biochemistry and Materials Science Group. Since then he has been developing and applying advanced computational methods to the study of materials issues related to IBM core and exploratory technologies and to the investigation of important molecular processes in the field of Life Sciences.His current research interests are the development of simulation frameworks to investigate complex systems and the development of in-silico science methods in general.
Alessandro Curioni is an internationally renowned expert on high-performance computing and is active in the scale-out of Deep Computing applications on novel massively parallel computers such as BlueGene. Recently, he has expanded his research interests to include novel computing paradigms, such as neuromorphic and quantum computing. Since 2007, he has been manager of the IBM Research - Zurich Lab's Computational Sciences group and since 2012 he has been the head of the Mathematical and Computational Science department. He has been a member of the IBM Academy of Technology since 2011.
Personal Web Page:Dr. Alessandro Curioni

Prof. Dimitrios S. Nikolopoulos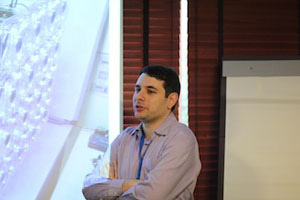 Dimitrios S. Nikolopoulos is Professor in the School of Electronics, Electrical Engineering and Computer Science (EEECS), at Queen's University of Belfast, where he holds the Chair in High Performance and Distributed Computing (HPDC). His research explores the design and implementation of parallel programming languages, system software and node architecture for supercomputers and datacentres. His contributions appear in over 120 papers published in premier venues.
For his research, Dimitrios has been awarded a US National Science Foundation CAREER Award, a US Department of Energy Early Career Principal Investigator Award, an IBM Faculty Award, a Marie Curie Fellowship, a Fellowship from the European Network of Excellence in High Performance and Embedded Architectures and Compilation (HIPEAC), and several best paper awards, including those from Supercomputing (SC), the ACM SIGPLAN Symposium on Principles and Practice of Parallel Programming (PPoPP) and the IEEE International Parallel and Distributed Processing Symposium (IPDPS). Dimitrios has been Principal Investigator in over 20 projects, all competitively funded from NSF, DOE, IBM, EU and the EPSRC. He is a Senior Member of IEEE and a Senior Member of ACM. He earned a Ph.D. in Computer Engineering in 2000 from the University of Patras under the late Theodore S. Papatheodorou, a pioneer in high performance numerical computing.
Personal Web Page:Prof. Dimitrios S. Nikolopoulos